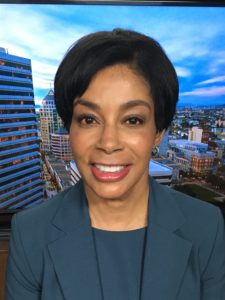 Colette Holt & Associates (D/M/WBE) is a national law and consulting firm specializing in issues related to Minority, Women and Disadvantaged Business Enterprise programs, supplier diversity initiatives, and affirmative action issues. The firm has conducted court-approved disparity studies and designed court-approved D/S/M/WBE programs for over 20 years. Colette Holt & Associates (CHA) is represented by Colette Holt, Melissa Boyles, and Robert Ashby.
Colette Holt, Principal: Ms. Holt co-authored the National Academy of Sciences Transportation's "Guidelines for Conducting a Disparity and Availability Study for the Federal DBE Program." She served as an expert witness in the successful defense of several DBE programs.
Melissa Boyles, Associate: Ms. Boyle's experience includes over eighteen years of program development and management, project management, community engagement, procurement, and civil rights monitoring and enforcement. Ms. Boyles' experience includes serving as DBE Liaison for a New Start $1.5 Billion transit program and Civil Rights Administrator for a State Department of Transportation. Her years in the private sector, balanced with her agency perspective, will aid the Study process as we engage WSDOT, sub-recipient agencies, and the business community throughout the state. Ms.. Boyles serves as the Assistant Study Manager for the WSDOT Study.
Robert Ashby, J.D., Special Legal Counsel: Mr. Ashby has served as the Deputy General Counsel for Regulations and Enforcement for USDOT for over 27 years. He was primarily responsible for all USDOT DBE regulations, which have been upheld by every federal court; advising state, local and federal officials concerning DBE certification, goal setting and other DBE issues; serving as liaison with the Department of Justice on DBE matters; and, has qualified as an expert witness and offered testimony in federal courts on issues related to the USDOT DBE Program. Mr. Ashby has been the leading adviser to DBE and non‐DBE firms, state and local officials, and Federal officials concerning certification, goal‐setting, and other DBE issues. No one is more experienced in the regulatory and legal aspects of the contracting affirmative action program. He is thoroughly familiar with all the aspects of the DBE program, and has reviewed state department of Transportation goals and program documents. Mr. Ashby will provide legal counsel and program review services for the WSDOT study.
Pacific Communications Consultants, Inc. Bellevue, WA – Regina Glenn, MBA
President.  PCC is an award‐winning MWDBE‐certified management consulting firm, specializing in diversity and inclusion compliance. The firm provides diversity and management training; community relations; public involvement; and M/WBE development. PCC specializes in enabling its clients to communicate in an effective manner with diverse communities and neighborhoods. For over 20 years PCC has provided a full range of communication‐related services.